WEB AGENCY
Website and web strategy
Call for the services of a web agency in order to develop your digital strategy and create a website according to your needs.
Your digital communication
Design your digital communication project to gain visibility.
Opt for a web agency.
Create a website that looks like you and will showcase your business.
Opt for a showcase website.
WEB EXPERTISE
Let's take a look at our skills together!
Web development
Develop your website according to your needs.

Web design
Creating n original design of a website helps to attract more visitors.

SEO
Opt for a unique and optimized content for your website.

Web marketing
Develop your digital strategy thanks to our experts and consultants.
You can trust the web experts!
WEB DESIGN
Web design studio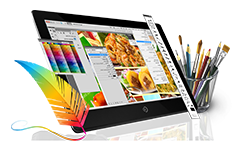 Be aware that when you create a website to promote your activity, the website in question will have to be in line with your graphic charter.
It is important to work on your visual identity to reassure your customers and attract new ones, but also to cultivate your brand image.
Web communication
Developing your digital strategy
Through our web agency, you will be able to create well thought-out and more visible websites, and define your digital strategy that will be totally in line with your digitalisation project. Our web agency will then be able to accompany you throughout the process until you reach your objectives.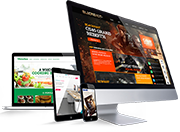 REFERENCING & SEO
Improving the visibility of your website
For a website to be visible, our experts intervene to reference it and optimize it on search engines. In addition, you will need to have unique content to stand out on the web. For the creation of unique content for a website, our editors have carefully chosen relevant keywords. And to optimize it, our agency has mobilized our best qualified SEOs.
The SEOs will be in charge of finding the most relevant keywords for your website. They will also make sure that these keywords are correctly placed in your content and that your website is fully optimized.